Don't be like Bob
Bob is a business owner. He's spent a fortune on his website, polo shirts with his spiffy logo, professional headshots for the leadership team, and branded coffee cups. He's even had vinyl wraps plastered over the entire fleet of work vehicles so everyone knows when Bob's team has arrived.
But what is one of the first pieces of Bob's branding that a new client sees? It isn't the work ute. It's his contract. That's right – the contract that was "inspired by" (read: cut and pasted from) a competitor or an old project that Bob worked on at some semi-forgotten job before he went out on his own.
Seasoned businesses can spot a homemade contract a mile away. Like all bush lawyers, Bob thinks he has done a bang-up job of his T&Cs. But… I've seen Bob's contract a thousand times. I bet it uses a jumble of different terminology, swings wildly from the first to third person and incorporates scope from some old legacy project. It probably includes a bunch of old-fashioned "legalese" that isn't necessary, makes no sense and creates more risks than protection.
That big business that Bob has been chasing for months will look at his contract and think one (or both) of two things:
Bob isn't ready for the big league.
They'll be able to go to town on Bob when things go wrong.
OK, you don't want to be Bob. But can you buy an online template?
You could buy a template from the internet at considerably less expense than paying a lawyer to do it professionally. Why would you fork out the extra cash?
Well, you know what they say about doing things on the cheap…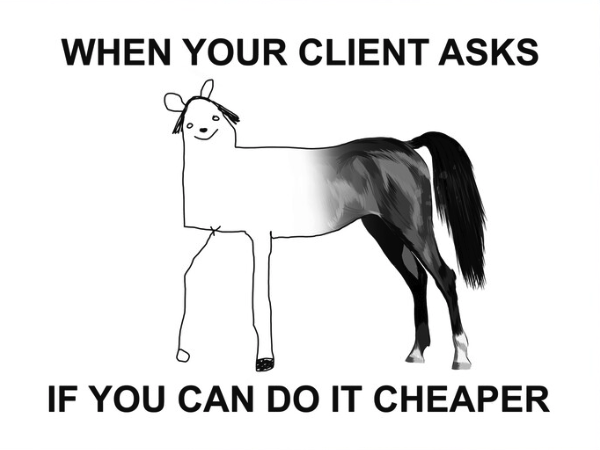 I've seen a lot of online templates. Some of them are fine. Others are long-winded, old-fashioned and heavy on jargon. I suspect this is to make you feel like they're highly "legal" and you got your money's worth. Plus, they're very general – they're designed to be so that they can be sold to a wide variety of businesses. But a vague, general contract will not do a great job promoting specialised project outcomes or protecting your business against industry-specific risks.
So why would you pay a lawyer to draft your business contract?
There are two excellent reasons to hand over your hard-earned business dollars to a lawyer to write your contract for you
You'll get a customised contract that suits your unique business or project
SoundLegal will tailor your contract to your specific industry or project. It will be brief, to the point and in plain English. Your customised contract will achieve the key goals of every commercial agreement:
2. A properly drafted contract will represent your business like the experienced, professional outfit it is
A tailored contract template will look professional and make you look the goods. It commands respect and tells your client you know what you're doing.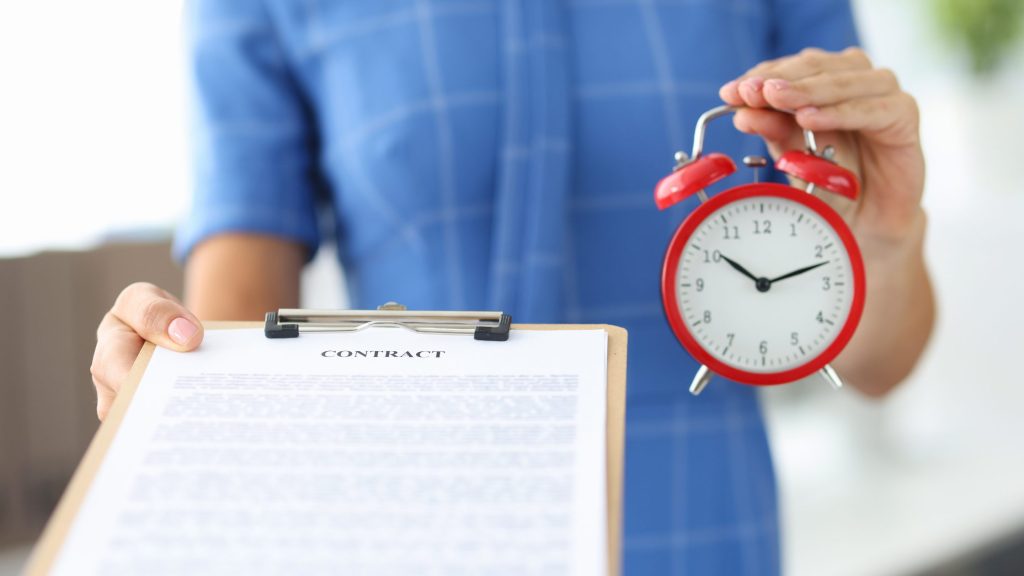 When is the right time to engage a lawyer to draft your T&Cs?
I've found that businesses often call me after they have been operating for a year or two and are moving into a growth phase. These businesses are well-placed to create an effective contract. They've gathered some valuable intelligence, including:
How they will engage with clients (e.g., will they usually attach T&Cs to a quote)
The most effective way to present the scope of their services or works
What issues tend to crop up on every project (e.g., how long it will take to respond to a call-out)
What are the critical practical risks that affect the business (e.g., clients take too long to pay, so they need to get full payment banked before installation)
However, even if a business is new, the drafting process helps us determine these insights so that they have a great contract right from the word go.
I also often hear from clients when something has gone wrong. They've started working on more significant projects for more prominent clients, and they're worried about new or more significant risks. Or they're generally stepping things up a notch and want their contract to align with their branding.
When clients first call me, they might not have had a contract at all, and that's not a great idea. But more commonly, they have been using a Frankenstein document they drafted themselves or a cheap template they bought online. These options are better than nothing but aren't tailored to the client's business and risks.
What to expect when SoundLegal drafts your contract
If you're looking to improve your business profile, it's time to consider a tailored contract template. Here's what's usually involved when you engage us to draft your contract:
30-minute strategy consultation for you to brief SoundLegal on your business model and requirements so we can workshop the ideal contract structure.
Preparation of a tailored draft Word template incorporating your business branding.
30-minute follow-up consultation to discuss draft and feedback.
One round of revisions to draft contract template.
Hit reply to tell us all about your Frankenstein contract. Or, book a free 15-minute discovery call so we can talk it over.