Offering advice and representation that is tailored to businesses of any size, with proven depth in the construction, engineering, consulting and SME sectors, SoundLegal is the clear choice for efficient and practical legal solutions.
SoundLegal's Top 10 clauses to look for in construction, engineering and consultant contracts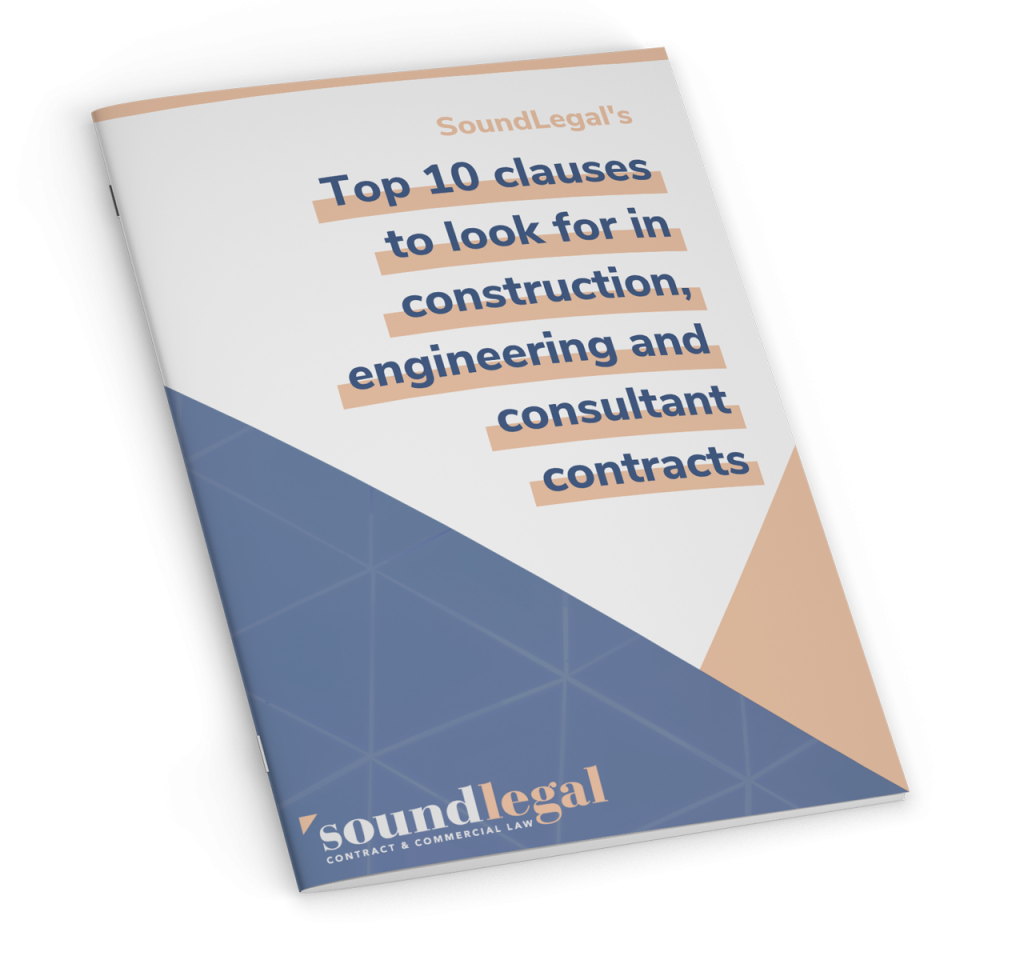 Want to know exactly what clauses the SoundLegal team focuses on when drafting and reviewing construction, engineering and commercial contracts? Get our free checklist to manage your contract risk.
Enter your email to get our free checklist:
So you'd like to know how much it costs for SoundLegal to help you manage your contract risk?

Wait no longer, download our current Pricing Guide.