SoundLegal's Top 10 clauses to look for in construction, engineering and consultant contracts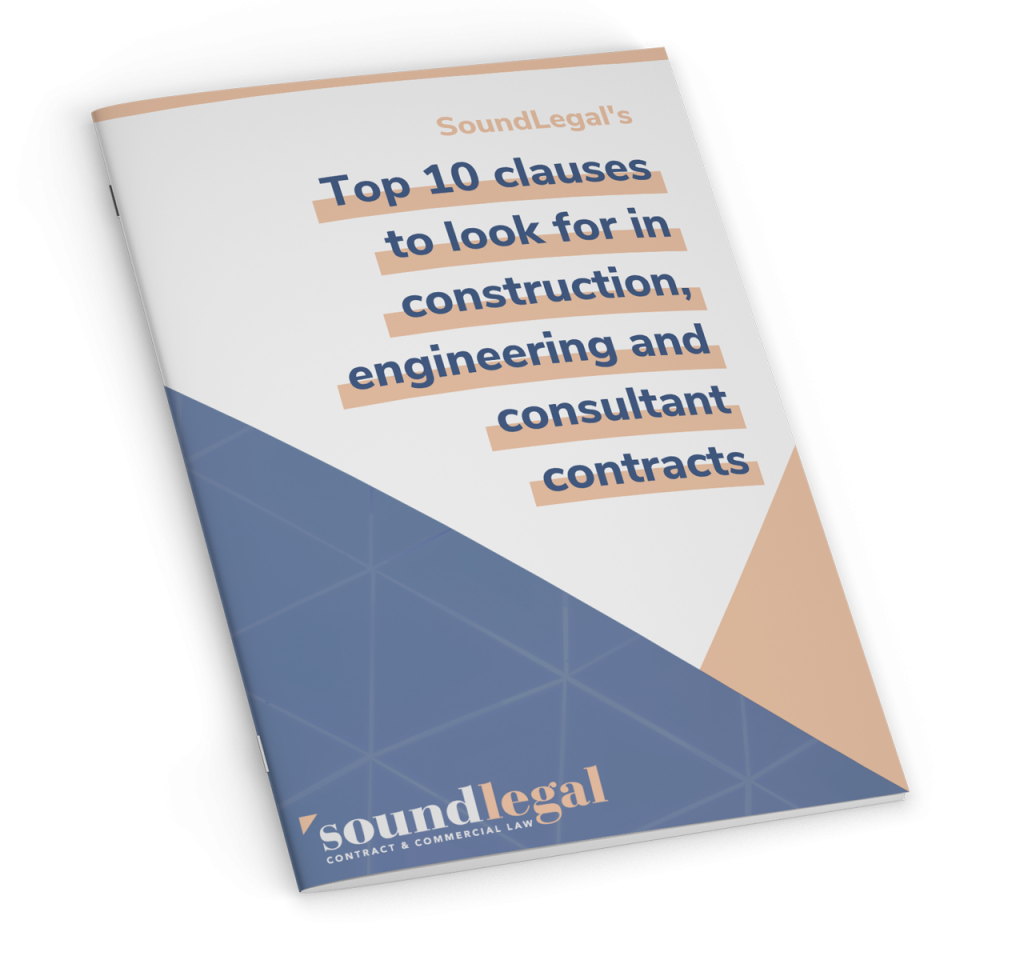 Want to know exactly what clauses the SoundLegal team focuses on when drafting and reviewing construction, engineering and commercial contracts? Get our free checklist to manage your contract risk.
Enter your email to get our free checklist:
By engaging with SoundLegal, you are choosing to work with reliable lawyers who will work quickly and effectively to get to know your company and provide simple, realistic solutions. 
Gemma recently assisted with drafting my client contracts. Gemma made the whole process easy and has provided easy to understand contracts that both myself and my clients. I would highly recommend Gemma's services.
Whitney Consulting engaged Gemma to update our Terms of Engagement and review a Subcontractor agreement. Gemma is lovely to work with. Comprehensive legal advice that is also realistic and works with you to achieve what you want. Thanks a lot Gemma!
When Gemma speaks, people listen. Whether that is about technically complex areas of law or how to run a business, she is clear, concise and constructive.
We were extremely fortunate to have Gemma speak at one of our networking breakfasts. Gemmas ability to convey the importance of terms and conditions and other legal tools in a manner that resonated with our members was really well received and easy to understand.
Gemma at SoundLegal provided clear and concise contractual advice that resulted in a simple and successful negotiation of agreeable contract terms between my small company and a multinational Engineering Procurement and Construction organisation. Gemma's timely responses and on-point comments could not have been more helpful.
It was a pleasure working with SoundLegal, Gemma was wonderful, she listen to the small detail and was very professional with her work, I would definitely recommend SoundLegal.
I'm often asked how I became an engineering and construction lawyer. I'm not one of those lawyers with a nice, linear career path. It's been more like a bunch of sliding doors going off in different but luckily fun directions. ...
The wheels of the modern world turn on information. It has the potential to be worth a great...