SPECIALIST CONTRACT LAWYER
SoundLegal is a Perth-based legal practice offering sound, solutions-focused advice to deal with contractual and commercial legal challenges. We will tailor our service to your specific requirements, whether you need a simple contract review, an internal risk management framework or to populate a client-provided clarifications template.

SoundLegal is proud to be part of the local business community servicing Melville, Fremantle, Cockburn and Henderson. We are happy to travel or connect with our clients online throughout Perth and Western Australia more widely .

Owner and lawyer, Gemma Nugent, started SoundLegal in 2019 after more than 8 years as Corporate Counsel to a global engineering and design consultant.

Her experience in contract and commercial law and compliance advisory services is relevant to start-ups, growing and established businesses at any stage of operation.

Gemma's familiarity with private and public sector contracts across large-scale engineering, construction, infrastructure, and consulting projects places her at a distinct advantage to advise and represent a broad spectrum of businesses.

From 2008 until 2010, Gemma worked as a solicitor at Maxim Litigation Consultants. Prior to that, she was the Associate to Justice Neville Owen at the Supreme Court of Western Australia. Gemma's primary role was to assist with the trial and preparation of his Honour's judgment in the Bell Group litigation.

During her time in the Policy Office of the Department of the Premier and Cabinet (2002-2006), Gemma developed a thorough understanding of government policy and legislation.

As well as running her practice, Gemma lectures in corporate and commercial law at Curtin Law School and is a senior clinical supervisor in the John Curtin Law Clinic.

Gemma believes in utilising her legal and business background to contribute to the Western Australian community. She has been on the board of the Australian Inclusion Group since 2015 and also volunteers her time at the Subiaco Justice Centre. Since 2020 Gemma has been a parent representative on the board of the Fremantle Language Development Centre.

Gemma is a member of the Law Society of Western Australia (where she sits on the Commercial Law Committee), Women Lawyers WA, the Society of Construction Law Australia and the Association of Corporate Counsel. She enjoys keeping abreast of recent developments in the law and is in the process of completing her Master of Laws.

Like to receive monthly business tips and insights from Gemma? Sign up for "No Jargon", SoundLegal's newsletter.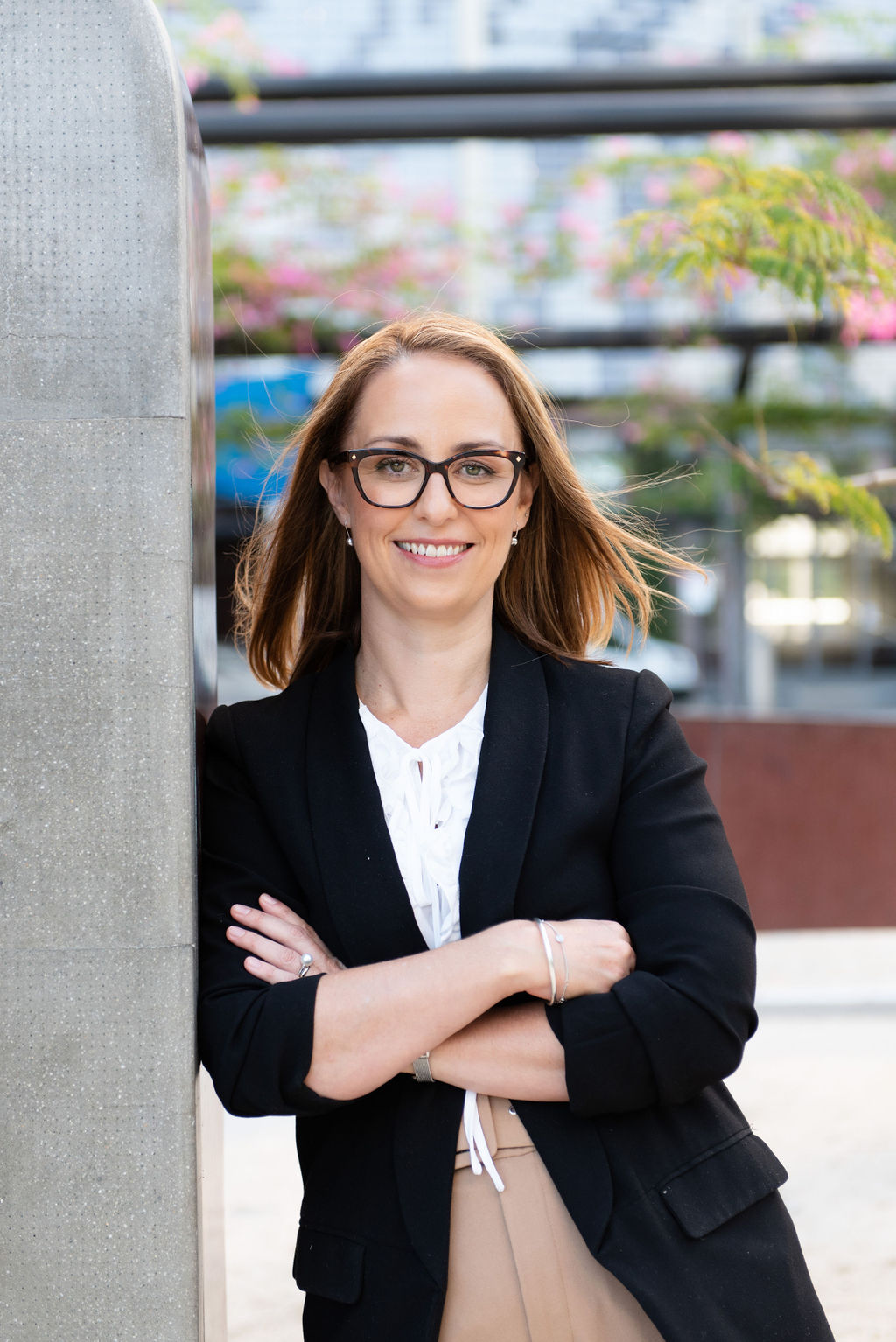 + Bachelor of Science (Hons) (2000)
+ Bachelor of Laws (Hons) (2006)
+ Master of Business Administration (2013)
+ Master of Laws (expected completion 2021)